Update – July 6, 2020 
Elopement appointments are

NOW AVAILABLE.
The County of San Diego Health Department has issued the approval for elopement and vow renewal ceremonies once again on the beaches of San Diego County.
The order for outdoor weddings calls for:
10 People TOTAL (Officiant, Couple and 7 guests TOTAL)

Face coverings for all. (except couple)
6 foot social distancing for all. (except couple)
~~~~~ FOR OUR SAFETY ~~~~~ 
We require EVERYONE to wear FULL facial coverings (Nose and Mouth) at all times except for our couple during the ceremony.
We will maintain 6ft social distance at all times.
We will offer to sign your marriage license and return to you for filing to avoid 3 day quarantine of paperwork.
---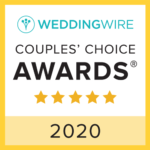 We Won… Again!
The ONLY San Diego Wedding Officiant to win this award 12 YEARS IN A ROW!
---
"2020
Too Good To Be True"
Elopement/Photography Special
$550
No Tricks! ~ No Surprises!

No expensive ceremony permit required at this location. Saving you $175.00.
Our Elopement/Photography Package saves you $75.00.
Professional wedding photographer… not a newbie from Craigslist.
Valid through December 30, 2020.
Not valid on any Holiday, Holiday weekends, Thanksgiving Eve, Christmas Eve and New Years Eve and is Based on Availability. (Services still available on these dates at our regular rates.)
What's Included:
A romantic elopement ceremony of your choice: Civil/Secular, Spiritual or Christian.
Ceremony presented by a multi-award winning San Diego wedding Chaplain in a fun and lighthearted mood with romantic readings.
Professional photography provided by a local San Diego Wedding Photographer. All of the wedding photographers associated with Elope to San Diego have worked with us for over 10+ years. Your celebration includes: 1 hour of service for Ceremony coverage and photos following. Minimum of 36+ edited/finished images. Print Release included. All full size images delivered via convenient web download.
If requested, filing of your marriage license following the ceremony in person or by postal mail with your County Clerk.
Choice of two romantic locations. (Coronado Dunes or Oceanside – Cassidy Street)
What's NOT Included:
Marriage License is NOT included and must be obtained by couple at any California County Clerk Recorder office.
Reserved Ceremony Location (please remember, that this is a public beach not a wedding venue)
No Chairs/Altar/Music are permitted at these locations.
Transportation.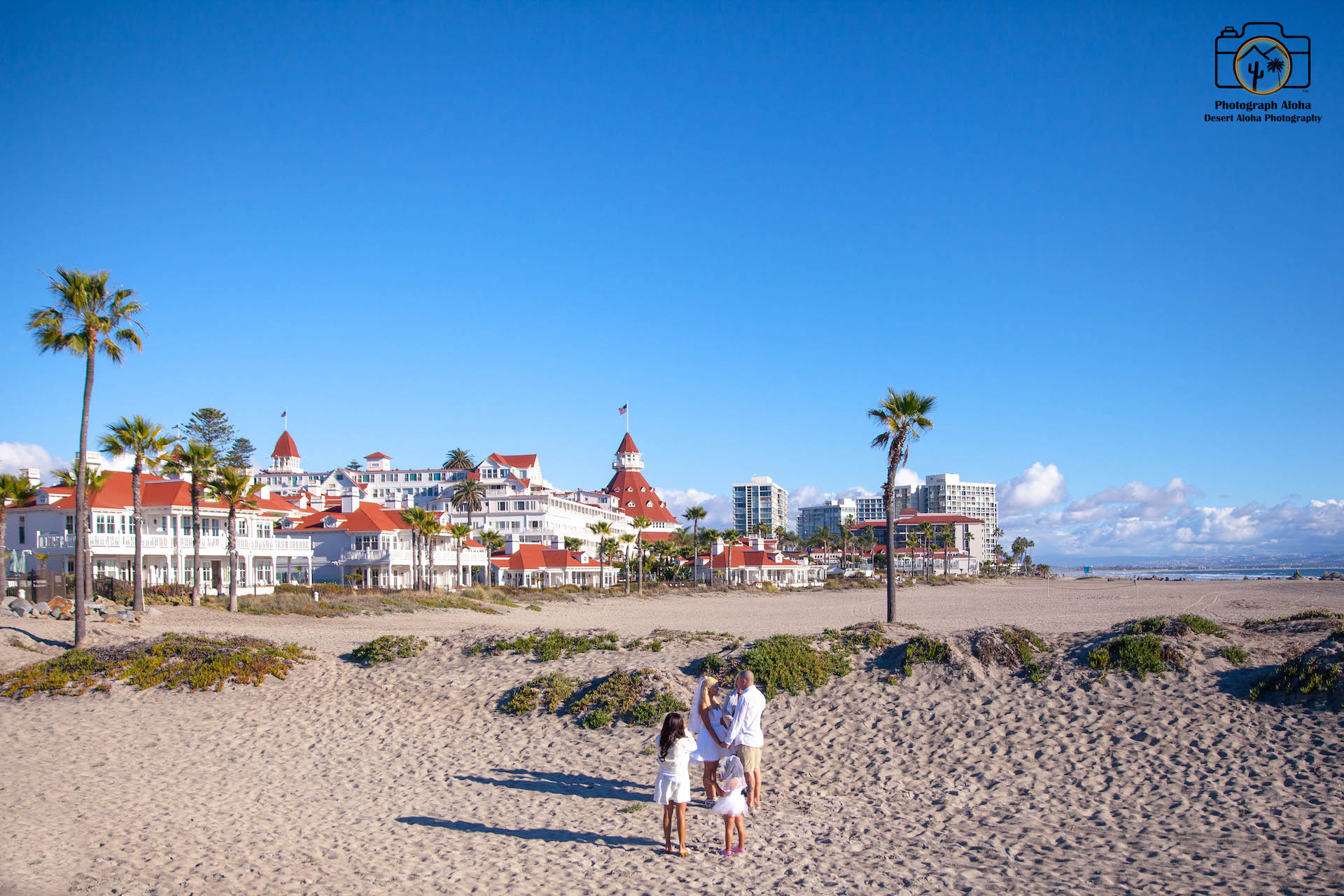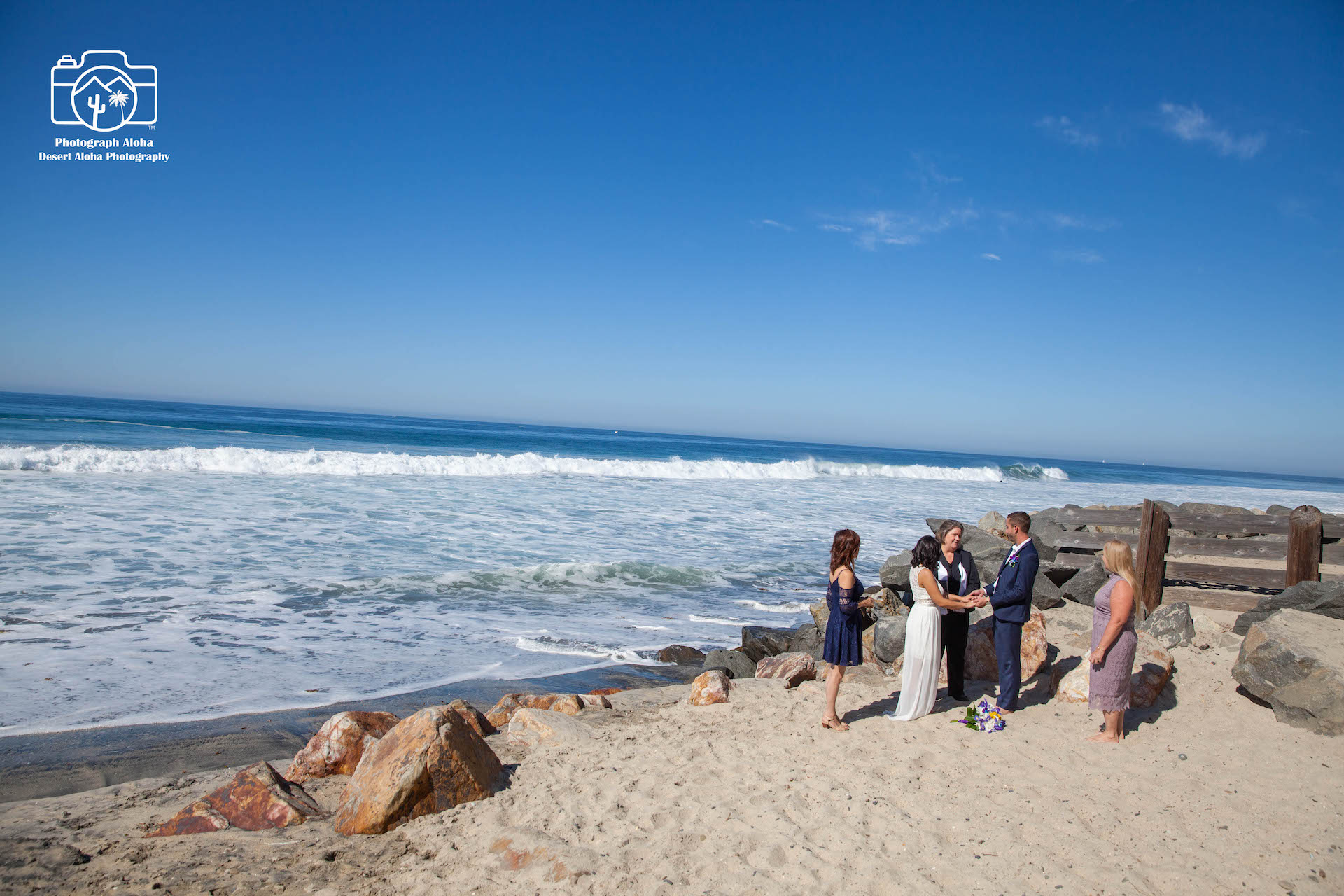 ~~~~~~~~~~~~~~~~~~~~~~~~~~~~~~~~~~~~~
Beware of wedding or elopement services making unsubstantiated claims. ANYONE can say they've been performing weddings in San Diego for generations, or create their own emblem proclaiming they are the BEST, the BIGGEST, the OLDEST or MOST TRUSTED. Those claims don't mean a thing without an objective, 3rd party accreditation or governance to back them up! We are proud of the decades of awards and our A+ rating and Torch Award with the San Diego Better Business Bureau.